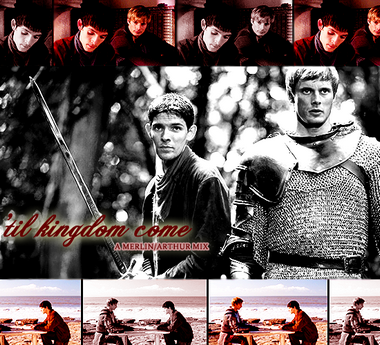 "'Til Kingdom Come"
(Merlin)
by:
problematiq / caughtfire / je-suis-loser
pairing:
Merlin/Arthur (songs that can fit both canon and any sort of Modern AU)
notes:
This sort of tells a story. Kind of. I tried. Enjoy. Comment if you take the fanmix. :)
Song lyrics and downloads under the cut.
(
for you i'd wait 'til kingdom come.
Collapse
)